About GekoGames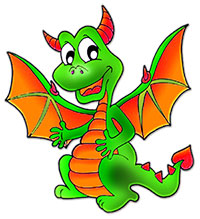 Proud to Present you our GekoGames
There are sites on this planet, which you don't wanna leave. Like your home or a beloved place in a city. But there are such sites like ours – filled with exciting free games! Thousands of them will make you awake at nights, bringing buzzing of the action, arcade, puzzles, playing with favorite heroes and doing much, much more. You can become closer to a favorite movie or cartoon hero at any time of the day – just reach your hand and let it touch you! To make your dreams come true, we've created a site GekoGames.com with thousands of free online games, which are always ready to bring more fun into your life and world. For boys and girls, their parents and grandparents – this site is ready to cheer up no matter how old you are or in which country you live in.
You will not believe your eyes when you see the vastness of entertainment we have put on our online gaming server. As if the entire universe has been brought to a wasteland in one night making it blossom with myriads of flowers, birds, and sparkling vitality. That is what we do – we bring you the sparkling fun, vital for your life and entertainment.
All you need to have to let the shine of online games come through you is to have an internet access, eyes, at least one finger, and the device to play. A mobile phone is perfect. To make it more convenient for you, we've categorized games based on their type so you can find them quickly on the header of the page.
We use cookies to remember your progress in every game – just in case. Let's say, you decide to drop playing it but in two weeks or a month, your decision changes and you want to keep playing. This makes us sure you won't lose any vital progress you might have already acquired during the last session.
So, are you ready to dive into the endless world of wonders with us?